We view excellence in our academies as a milestone rather than a destination.The journey to excellence is never concluded, even by outstanding schools. We take a broad view of excellence that includes management, teaching, environment, professional services, staff development and community engagement.
Our approach to improving our academies starts with a thorough audit of needs and an accurate diagnosis of improvement issues. Each of our academies has an independent Improvement Partner working with them to enhance the support and challenge provided by the Local Governing Body. School-to-school support is also a vital component of the improvement programme. Lead practitioners move between academies to demonstrate best practice alongside colleagues and also demonstrate good practice from within their own establishment.
Our approach is data driven with robust evaluation and review but we don't lose sight of the fact that education is essentially a people business and we have a culture of respectful working relations in all areas of our organisation.
Our Academy Improvement Specialists
The Trust commissions challenge and support for our schools from Academy Improvement Partners. This team of highly experienced and skilful school improvement experts undertake a series of visits to each school over the year under the oversight of the Director of Standards and Effectiveness, to whom they report. The annual programme is drawn up in collaboration with school leaders in order to ensure it adds as much value as possible to the school. Typically they will join school leaders on learning walks, look at children's books, check safeguarding arrangements, meet with middle leaders and governors, interview pupils and review planning. Increasingly we are using our AIPs to undertake thematic reviews across the Trust in order to pick out our best practice and ensure it is shared across our schools. They also support the CEO in the performance management of our Headteachers. Current activity includes:
Audits of departmental/subject area needs;
Work with subject leaders and senior leaders to write and monitor Development Plans;
Work with subject leaders to develop curriculum planning;
Individual support and whole school CPD to embed the pedagogical skills required to teach Outstanding lessons;
The review and development of effective assessment strategies;
Lesson observation, feedback and intervention;
Intensive periods of intervention in a focus area;
Development of subject knowledge;
Strategies for monitoring progress;
Development of Mathematics subject knowledge for non-specialist teachers;
Bespoke whole-school/departmental INSET;
Data management.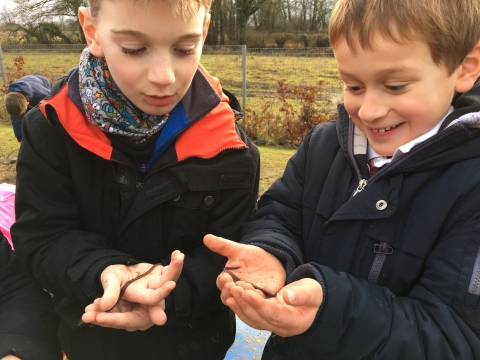 Curriculum enhancement
Our academies find that there is a wealth of curriculum expertise and enrichment at their disposal through our links with the University, adding value to their own academic curriculum and enhancing extra-curricular provision. Music is an obvious example as the University of Chichester has a large, thriving and nationally recognised Music Department and our Performing Arts, Sport and Art Departments also have a great tradition of outreach work in our academies.
Raising aspirations
We share the University's strong focus on widening participation and, by extending the range of educational experiences available to our academy students and their communities, we are also working to raise aspirations and encourage a love for learning that will make a real difference to young people's lives. The University's widening participation team works with our academies on bespoke programmes that help pupils to plan and prepare for the next step in their education or career.
The University of Chichester prides itself on its inclusivity, with 54% of undergraduates the first in their family to attend higher education. That spirit of inclusivity guides everything we do as a University Academy Trust.