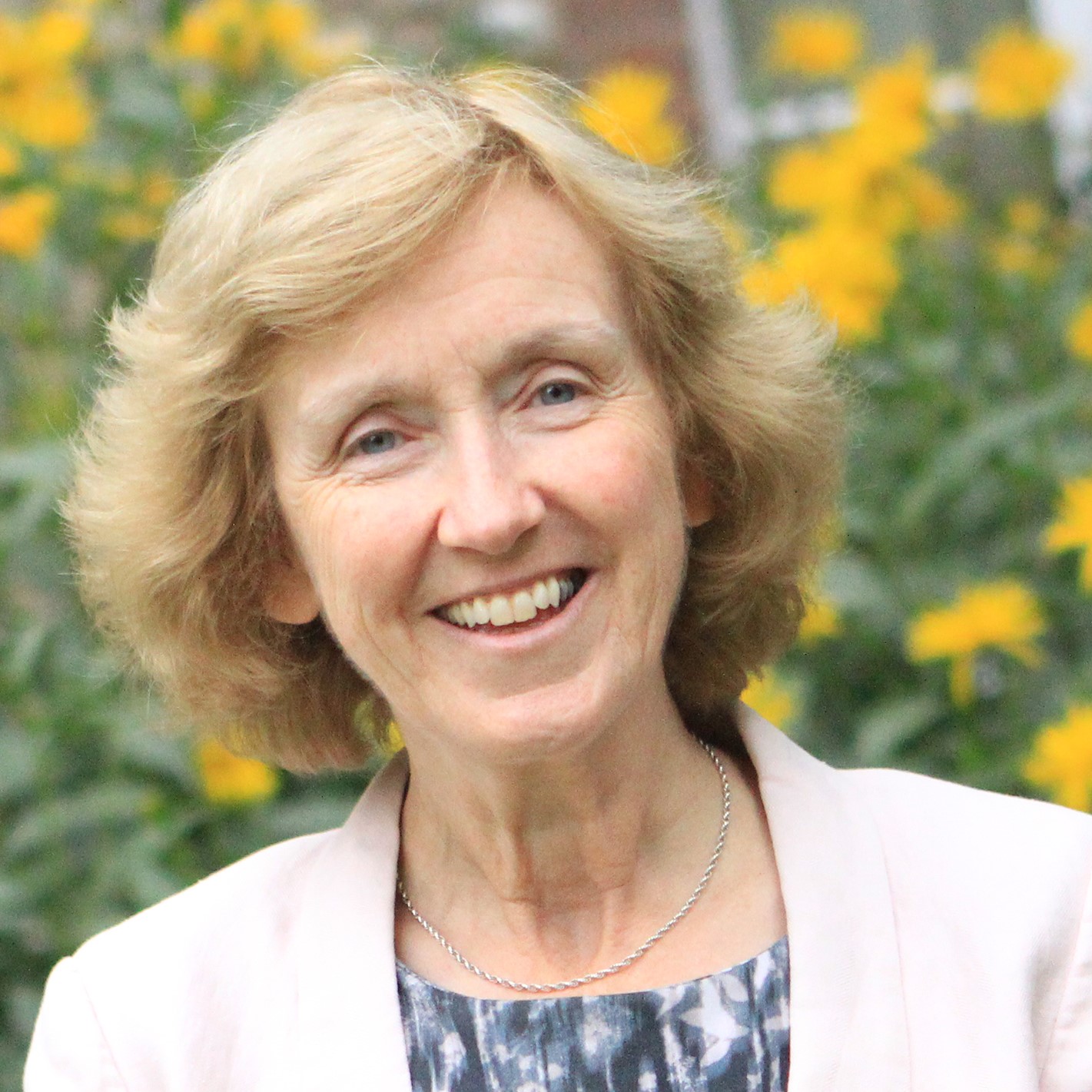 Professor Jane Longmore
Vice-Chancellor, University of Chichester
Member and Trustee, Chair of the Academy Trust Board
Professor Jane Longmore took up post as Vice-Chancellor of the University of Chichester in May 2017. She is a Professor of Urban History, a Fellow of the Royal Historical Society and has been awarded an Honorary Fellowship of the Historical Association for her 'outstanding' contribution to history.
Professor Longmore is Chair of the Sussex Learning Network, Director of the University Vocational Awards Council and Co-Convenor of the HE Employer Apprenticeship trailblazer, a national consortium of over 100 higher education institutions and related organisations.
Her keen interest in pedagogy is reflected in her active engagement with the Higher Education Academy and her membership of the Expert Group advising on the development of the Teaching Excellence Framework, as well as co-chairmanship of the most recent QAA Subject Benchmarking Group for History. She also serves as a member of the QAA's Advisory Committee on Degree Awarding Powers.
Romy Jones
Member
Romy has extensive experience in education, commercial research and business. An experienced secondary school teacher, she has worked in all phases of education from early years to higher education in teaching, management and governance roles. She has worked with and in schools as part of a local authority school improvement team and led an Ofsted 'Outstanding' adult learning service. She joined the University of Chichester as Strategic Development Manager in early 2008 and has been instrumental in securing external funding for multi-million pound strategic projects and the successful delivery of these and other initiatives including the establishment of the University of Chichester Academy Trust. Romy has an MA in educational leadership and an internationally recognised project management qualification.
Charles Gregson
Member
Charles Gregson has served on a number of boards in the financial services sector including St James's Place plc as non-executive chairman, Provident Financial plc as deputy chairman, MAI plc, International Personal Finance plc, Caledonia Investments plc and since 1998 until November 2018 non-executive Chairman of NEX Group plc previously ICAP plc. Charles is currently chairman of Non-Standard Finance plc. Charles has also spent periods in the USA in the media services sector and has a keen interest in the arts; he is a founder trustee of ART UK previously known as the Public Catelogue Company. Charles holds a degree in Law from the University of Cambridge and qualified as a solicitor.

Michael Grant
Member
Michael Grant spent 25 years in the IT Industry and has a strong background in Marketing, Public Relations and recruitment around the world. Over the past ten years he has worked closely with the Lillian Baylis School in Lambeth and has been a Governor of the Hammersmith Academy as part of his responsibilities as both Clerk and Master of the City Livery Company for Information Technologists. He mentors students both in London and Kent schools and has worked hard to introduce extracurricular activities such as Cadet Units.
Jerry Goddard
Member
Jerry has a wide range of experience of over 40 years in education. This includes working with free schools, local authorities, academies, academy trusts and independent schools – primary, secondary and post-16. Leadership development, quality in teaching and learning and improvement evaluation are his specialisms. He was closely involved in putting the original and subsequently successful application to the DfE for the University to become an Academy Trust. In the past, Jerry has been an Ofsted Schools Inspector, a School improvement Adviser, a Director of Training and Development, a Director of Standards and Effectiveness and a writer for Nuffield Science. He is currently the CEO of a company working with a broad range of clients within the UK education sector. But first and foremost, he is proud to be a teacher.

Jennese Alozie
CEO, University of Chichester Academy Trust
Trustee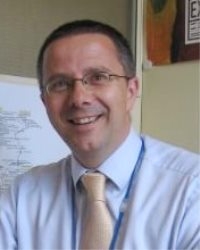 Graham Olway
Trustee
Graham Olway has a wide variety of experience in the education sector having worked for the Department for Education and also in various roles with Hampshire, Portsmouth and West Sussex local education authorities. He currently manages school place planning and the capital programme for West Sussex County Council. In 2013, Graham was awarded an MBE for his services to education after serving for six years as National Chairman of the Education Building Development Officers Group (EBDOG).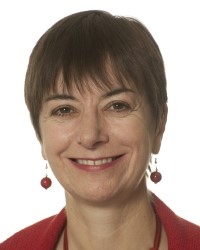 Jill Cook
Trustee
Jill Cook has had an illustrious career as Global HR Director for professional firms including KPMG, Hogan Lovells and Linklaters LLP. She has over 30 years' experience of leading HR strategy, helping organisations to motivate and develop their people and creating strong cultures based on shared values. Since moving to Chichester in 2012 she has become Vice Chair of the Governors at University of Chichester where she chairs the Strategy and Resources Committee. She is also a member of the Remuneration Committee and the Nominations and Effectiveness Committee. She has an MA (Oxon) in English and is a Fellow of the Chartered Institute of Personnel and Development.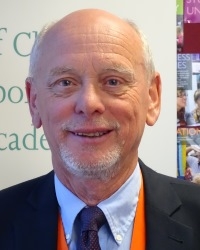 David Myers
Trustee
David is a chartered management accountant with 30 years of experience at Managing Director level. David's early career was as an accountant in the manufacturing sector at Massey Ferguson before he moved into General Management at Schlumberger running a sensor business, doubling revenue and profits in three years. He managed a private equity-backed safety instrumentation company, moved to CAE as Managing Director for their simulation business in the UK, and then became Managing Director for a technology leader in CCTV digital recording. Lately, David has focused locally on running Bognor Regis Ltd, a trade organisation, and is also Advisor to the Bognor Regis Regeneration Board. David's wife, son and daughter-in-law are all teachers and he has a keen interest in education.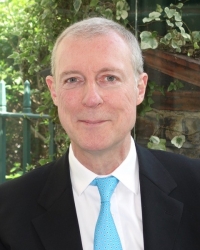 Alan Taylor-Bennett
Trustee
Alan was formerly one of Her Majesty's Inspectors. He worked mainly in the South East region when undertaking inspections but across England in connection with special projects, his work on the national core mathematics team and his national responsibility for school performance data. Before joining Ofsted he was the headteacher of a secondary school in Hampshire for ten years, and had held various senior leadership positions in schools in West Sussex. Alan has a degree in theoretical physics from the University of Durham and spent a year at Oxford before taking up his first teaching post in a school just north of the city. He has an MA in Education from the University of London and is currently working towards another higher degree. Over the last two years he has run his own school improvement consultancy business. Alan has lived in West Sussex for the best part of forty years. He is married and has two grown-up children.​
Colin James
Trustee
Colin was formerly Director of Strategic Planning and Place for West Sussex County Council, holding responsibility for major capital investment, strategic planning, asset planning and property management. He led for the Council on sustainability and oversaw the launch of Your Energy Sussex, a programme for large-scale investment in energy saving and renewables. Colin began his career as a French and German teacher in a Nottinghamshire community school, before moving into education management and school improvement in Warwickshire and then West Sussex, where he became Deputy Director of Education. Colin was responsible for a number of area-wide school reorganisations as well as the delivery of several million pounds of capital investment in the county's schools prior to running his own consultancy business.​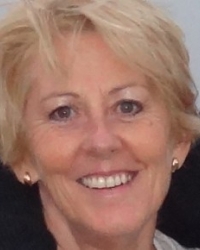 Dr Sharon Menghini
Trustee
Dr. Sharon Menghini originally taught PE and has experience of teaching in mainstream primary, secondary and special schools. She then became an advisory teacher for pupils with physical difficulties and other learning needs. Her later roles in Local Authorities include Chief Education Officer and Director of Children's Services. Having worked in the sector for nearly 40 years, Sharon continues to be passionate about children and education and now works as an independent consultant and professional coach.Sharon has a Cert Ed. in PE and an honorary BEd, a diploma in SpLD, a Masters in SEN, a postgrad in educational research, a doctorate in Educational Leadership and Management and an ILM7 certificate in executive coaching.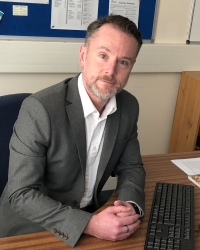 James Martin
Trustee
James started teaching in 1992, becoming Deputy Headteacher in two of the three schools he worked in. He has a wealth of experience of teaching from Early Years to the end of KS2. He joined the University of Chichester in 2017 and is the Head of Partnership overseeing the placements of ITT students in any one of over 500 schools. James recently worked with teachers in Beijing on the implementation of high quality teaching and learning. He devotes part of his time at the University liaising with local Headteacher groups and chairs the Primary Strategic Steering Committee.​

Kevin Breen
Trustee
Kevin has held a number of CEO, Managing Director and non-executive roles in UK and international companies, ranging from publicly-quoted groups to small venture capital-backed technology start-ups. He is a Chartered Engineer and has an accounting qualification after initially graduating in Physics and subsequently securing an MBA. He has always had a keen and active interest in education, having been a governor of two schools and having served on the Education Committee of the Scientific Instrument Makers' livery company in the City.

Karen Stocks
Trustee
Karen became a teacher in 1988 and has been a school leader for 22 years. Beginning her early career as a KS 2 teacher in Hampshire she quickly led on a range of subject responsibilities and becoming a mentor for trainee teachers from the USA.
Moving to Portsmouth in 1995, she took up the post as an infant school nursery manager and Science lead, including other leadership responsibilities for ITT students and NQTs. Karen took up the post as a deputy headteacher from 2000 with a whole school responsibility for SEND, safeguarding & inclusion. She managed a growing pastoral team and chaired a local community partnership group to promote joined up work across a range of services. In 2004 Karen became the acting headteacher, eventually taking up a headship post of Arundel Court Infant school & Nursery in 2005.
All her school leadership posts have been within challenging inner city schools, especially those settings in the most disadvantaged areas in the country. In 2007, Karen represented the school after being invited to Number 10, Downing Street in recognition of the school's positive contribution to multi-agency partnership work as well as actively supporting the extended school offer. Additionally, in 2007, Karen was appointed as the head of the adjacent junior school. During this collaborative leadership journey and as the executive head, she successfully federated both schools, becoming Arundel Court Primary school in 2013, joining the Trust in 2017 and eventually moving into a brand new modern three-story school building situated on the same site, just two weeks before the global pandemic arrived!
Karen is the headteacher representative on a variety of groups, which include EMAS and chairing the Portsmouth SCITT.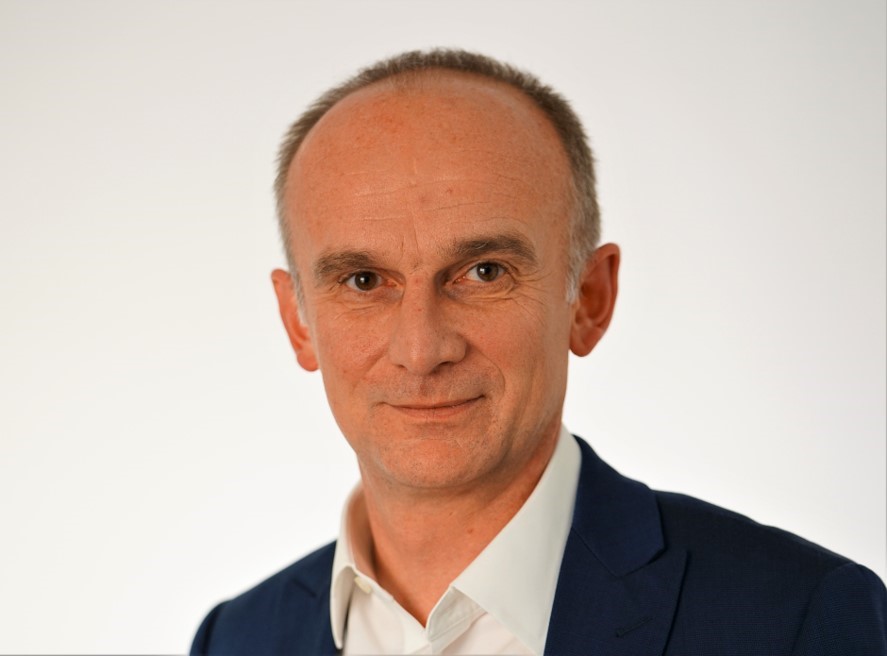 Ben Stancliffe
Trustee
With more than 25 years experience in senior leadership roles within businesses ranging from FTSE100 listed companies through to government agencies, Ben is an experienced Finance Director and General Manager. With a strong financial and commercial background he is passionate about improving businesses, both from a financial and commercial viewpoint as well as through the continuous improvement of an organisations people and its processes. A member of the Association of Chartered Management Accountants, Ben has lived in Portsmouth for more than 40 years, has brought up his family there and feels strongly about improving education in the city as well as in Hampshire and West Sussex.