​

Jennese Alozie
CEO, University of Chichester Academy Trust
Jennese is passionate about the power of education to cause positive ripples across society and empower learners to take an active role in their lives and that of others. She started her career as a secondary school English teacher in the South West and South East of England. She has also worked within a Local Authority with groups of secondary and primary school Headteachers to improve standards and create opportunities for greater cohesion between both phases through national and local government programmes as well as practitioner led research. Having taken on a range of Senior and Executive leadership roles Jennese embarked on an MA Inclusive Education to further explore how education affects lives and our society. For several years she has been a Lead Ofsted Inspector and sits on the Board of two Multi Academy Trusts (MAT) and a Teaching School Hub. Jennese is the mother of two boys and has fuelled their enthusiasm for literature and the power of storytelling. She is also an amateur ceramist and volunteers for a local theatre. Most recently she has been part of the executive team leading a successful MAT operating across London and East Sussex. She has had the privilege of playing an active role in the Department for Education Trust and School Improvement Review and support programme and has used her extensive sector knowledge to support Trust growth, including leadership development.
Education and School Improvement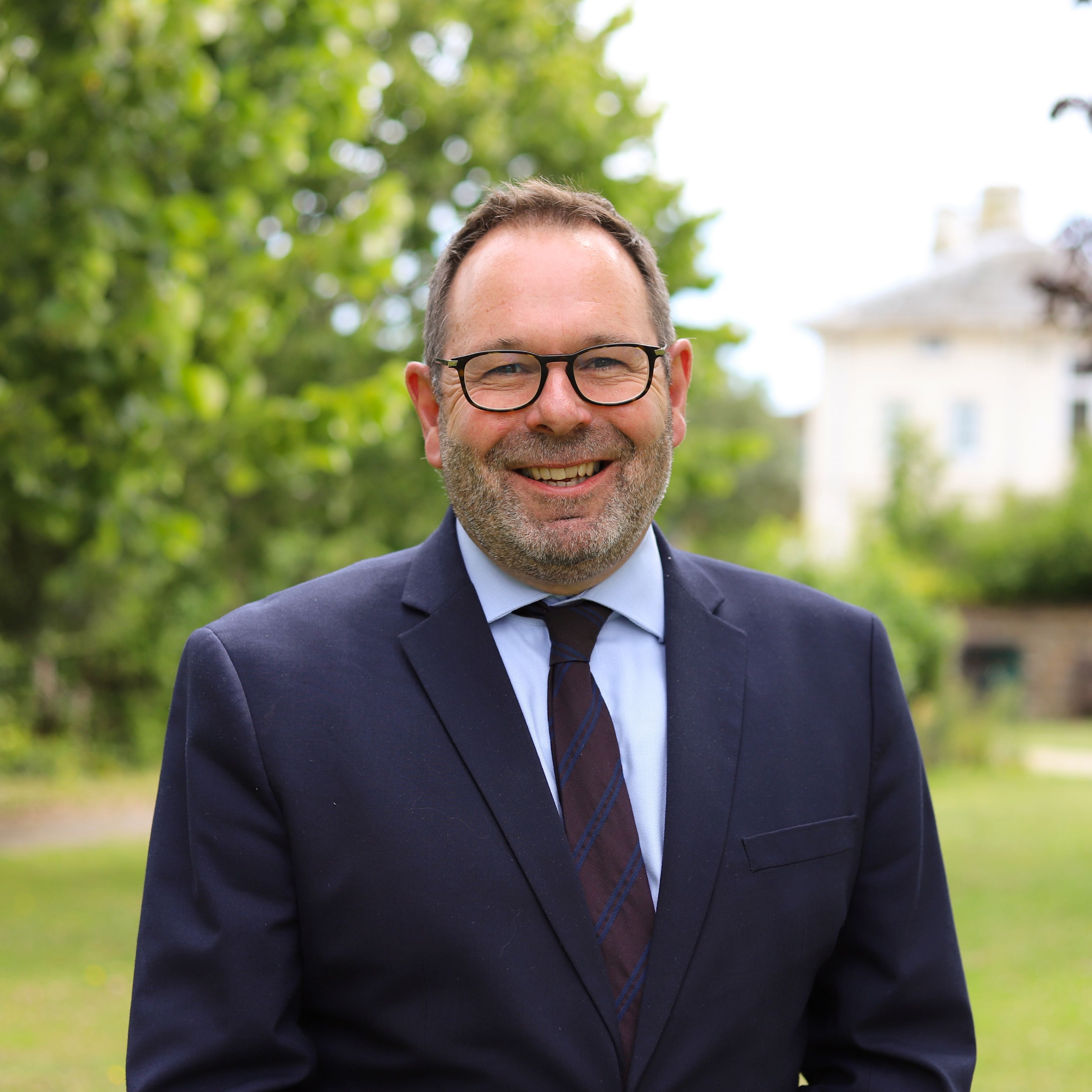 James Humphries
Director of Standards and Effectiveness
Working in education for over 25 years, James has spent his career in a wide range of challenging urban settings. He has experience as a subject leader for English and as a curriculum adviser in a local authority. His senior leadership has focused on the curriculum as Assistant Headteacher and Deputy Headteacher, with staff development around teaching and learning as a particular strength. Before joining the Trust, James had two Headships, one of a large inner-city secondary school and another as an interim Head in a special school.
​

Cate Worrall
Head of Training and Development
Having worked in education for over 25 years, Cate has held a range of senior leadership roles. She is a graduate of University of Chichester, gaining her BEd Hons in English. After being awarded her AST and NPQH, Cate became interested in developing people, as well as her love of teaching across the primary phase. During her time as Principal at Portsmouth SCITT, she has successfully retained 2 OfSTED Outstanding grades. Cate understands the importance of championing teaching and pedagogy. Her new trust role, Head of Training and Development, allows her to share her commitment to train and retain high quality teachers.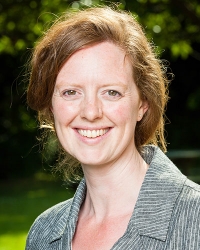 ​
Sam Parkes
School Improvement Specialist - Mathematics
University of Chichester
Sam teaches on the primary undergraduate and postgraduate programmes, contributes to secondary subject knowledge enhancement courses and designs and delivers masters-level programmes in mathematics. Previously a mathematics leader and assistant head teacher, Sam has undertaken CPD with a number of schools focusing on topics such as: mathematical reasoning; questioning; developing good quality mathematical activities within an investigative approach; working with parents; curriculum delivery; and AfL. Her research interests lie in the field of collaborative professional development, leading and managing sustainable change and developing an effective school culture in mathematics.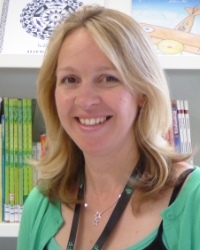 ​
Kirstie Hewett
School Improvement Specialist - English
University of Chichester
Following twenty years' experience as a Primary school teacher Kirstie joined the University's English team, teaching on both the undergraduate and postgraduate programmes. Previously a Deputy Head and Co-Head teacher, Kirstie has a BEd (Hons) in English and an MA (Ed) in Leadership and Management as well as the NPQH and National Award for Special Needs Co-ordinators. Her research interests lie in the field of the leadership and management of change and in developing outstanding leadership of and learning in English throughout the Primary phase. She has recently led CPD focusing on all aspects of English including Guided Reading, Talk For Writing, raising attainment in Phonics and developing middle leadership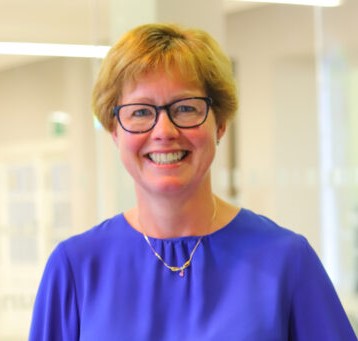 Debra Laxton
Early Childhood Lead & Senior Lecturer in Education
University of Chichester
Debra has spent the whole of her career, spanning over thirty years, involved in the care and education of young children. She worked in schools and nurseries within the London Borough of Hounslow before moving to West Sussex and working in a Nursery School and Children Centre. She then moved to the Further Education Sector within the Childhood Studies department and now works at the University of Chichester as Early Childhood Lead & Senior Lecturer.
Debra is passionate about the importance of reflective practice and supporting trainee teachers and education studies students to develop the knowledge, skills and experience to develop practice and improve the experiences and outcomes for children in their care. Debra takes a keen interest in the areas of attachment theory and engaging all parents and carers, aware of the positive impact this can have on children and families.
Also working with the Academy Trust's School Improvement team
Our Academy Improvement Partners
Bruce Waelend
Marie Heinst
Liz Bowes
Julie Turvey
Andrew Olive
Professional Services​

Talha Khan
Director of Finance
Talha joined the Trust in August 2022. He brings with him an extensive financial background in the public and independent school sectors with strong knowledge of the charities framework. He is a chartered certified accountant with a degree in accounting along with masters in educational leadership (school business management). Talha's career started in London as a trainee accountant with varied roles of overseeing different clients. His first public sector experience was at a newly established London academy as management accountant, where he addressed funding, procurement and cost management challenges. Following that Talha worked in the private school sector, holding the position of finance & resources manager for an all-through school in Surrey, managing budgets and funding for multi-million pounds projects. He also worked as a bursar & clerk to the governors. Talha is also a keen cricketer and has experience of coaching.

Frances Stroud
Financial Controller
Frances joined the Trust in April 2023. She is a qualified accountant with over 20 years of experience in various sectors. In her role as Financial Controller she is looking forward to working with the team to fulfil all financial reporting requirements as well as providing support to all the finance functions within the Trust's Academies. As a mother of two teenage boys, she is aware of the challenges that education is facing not just from a financial point of view but also with engagement. Frances is looking to find ways to help provide as wide a range of opportunities for the children in our academies as possible that work financially for the Trust but also with parents in mind, so everyone can benefit from our collaborative way of working.

Chris Dawson
Finance Business Partner
Chris joined the Trust team in September 2022. Chris has been working in the finance sector for the past 8 years. Before joining the Trust, he worked for a large international manufacturing company where he was responsible for a wide variety of financial functions as well as project management and systems implementation.
Within his role as Finance Business Partner, Chris is responsible for the training and ongoing support of the School Business Managers' and Finance staff, in addition to supporting the schools with a hands-on approach when needed. Chris' areas of expertise are streamlining and improving processes as well as producing and analysing financial reports. An aspect of the role that Chris really enjoys is visiting the different schools and liaising with the staff to help foster a Trust-wide collaborative approach to problem-solving. An aspect of the role that Chris really enjoys is visiting the different schools and liaising with the staff to help foster a Trust-wide collaborative approach to problem-solving.
Debi Haddleton
Senior Finance Officer
Debi's career in Finance started as an Accounts Junior over 20 years ago in a manufacturing company, where she gained her AAT Qualification. She progressed to many different roles, through to Purchase Ledger Controller, which included assistance with Management Accounts. Having a good eye for detail, she also assisted with some key Analysis projects. Debi brings a variety of finance experience to the education sector, since joining the University of Chichester Academy Trust in February 2023. She undertakes a wide range of financial management duties and acts as the first line support to academy finance staff in relation to financial queries and management of central accounting records and banking. She is passionate about supporting the academies to ensure that they each run smoothly.

Keith Blow
Head of Trust Academy Estates
Keith has 50 years of experience in the construction industry and has extensive knowledge of all types of buildings and construction types in all sectors. Qualifying with an honours degree in Building Surveying, he is a Chartered Building Surveyor, Builder and Building Engineer at Fellow level. Keith has a number of 'specialist' areas which include Project Management & Cost Control, Contract Administration & Specification compilation, Construction Health & Safety, Defect Diagnosis, Condition & Dilapidation Surveys, Fire Risk Assessment, Disability Auditor, Site Development and Design, Planning and Listed Building applications and Building Control administration. He is proficient in CAD drawing, qualified in Commercial and Domestic Energy Assessments as well as Party Walls. He is also a qualified Mentor, Adjudicator, Mediator and has appeared as an Expert Witness. As part of his Building Surveying role, he has developed as one of the country's leading experts in Asbestos Management and Surveying and is co-author of the redeveloped MDHS 100, (retitled as HSG 264) and sits as an examiner for the BIOH Qualification in asbestos, setting papers for cohorts and marking these accordingly. Keith has also mentored young Surveyors on behalf of the RICS and sits on interview panels for qualification to become Chartered.

Anne Canning
Health and Safety Consultant
Anne joined the University as Health, Safety and Environmental Manager in 2004 and has been working with the Trust since 2014. Anne is a Chartered member of The Institute of Occupational Safety and Health. Her career began in the military before moving into manufacturing as Risk Manager for Bacardi-Martini. With the closure of the manufacturing plant, Anne began her teaching career and was awarded the Dame Judith Kilpatrick award for her innovation in teaching NEBOSH Diplomas and Certificates in Health and Safety, Security, Fire and Environmental Management and First Aid. Anne works part-time for the Trust and supports all Academies in Health and Safety.

Louise Birch
Director of Operations & Company Secretary
Louise joined the Trust in 2012, having originally been seconded from the University of Chichester to establish HR provision, whilst contributing to the shaping of the Trust. Today, Louise leads and maintains strategic oversight of HR, whilst acting as project lead when schools join the Trust family. Contributing to the development and continued strengthening of governance, Louise is the Trust's Company Secretary and Data Protection Controller. A member of the Executive team, Louise contributes to the strategic development and oversight of the Trust, to deliver the Trust's vision and aims. Living the Trust values of lifelong learning, this culminated in Louise achieving two Pg Dip in Business Management and HR, and in 2018 she was awarded a distinction on completing a Masters focused on recruitment, retention and wellbeing. Louise is a Chartered Fellow of the CIPD, and believes that everyone's voice counts and should be heard.

Phil Matthews
HR Manager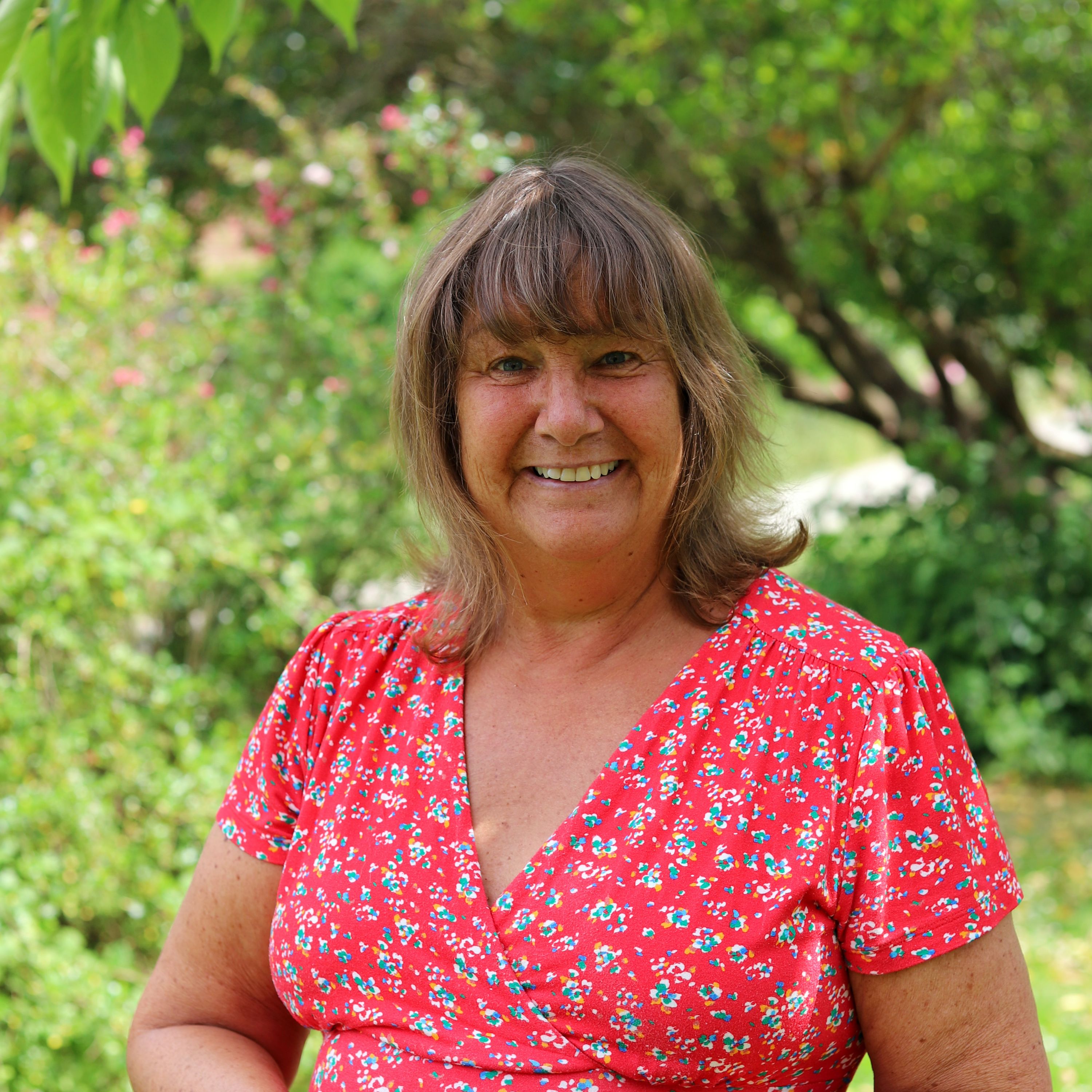 Susan Slade
HR Business Partner
Sue has spent all her career working within Human Resources, and brings with her over 40 years of professional Human Resources experience and skills to the University of Chichester Academy Trust. An HR generalist with a specialism in recruitment and selection of staff at all levels, and employee relations.
As an HR Business Partner, Sue is responsible for providing high level and proactive HR Business Partner Support across the schools in the Academy Trust and within the Trust Central Team in all areas of HR management. The HR support provided enables both our managers and staff within our academies to deal and work professionally with all HR related matters. With an HR background and experience in both the private sector and the education sector, Sue enjoys seeing and enabling the positive impact that HR can make to the Academy Trust through the development and support of our staff, which enhances the pupil experience within our academies.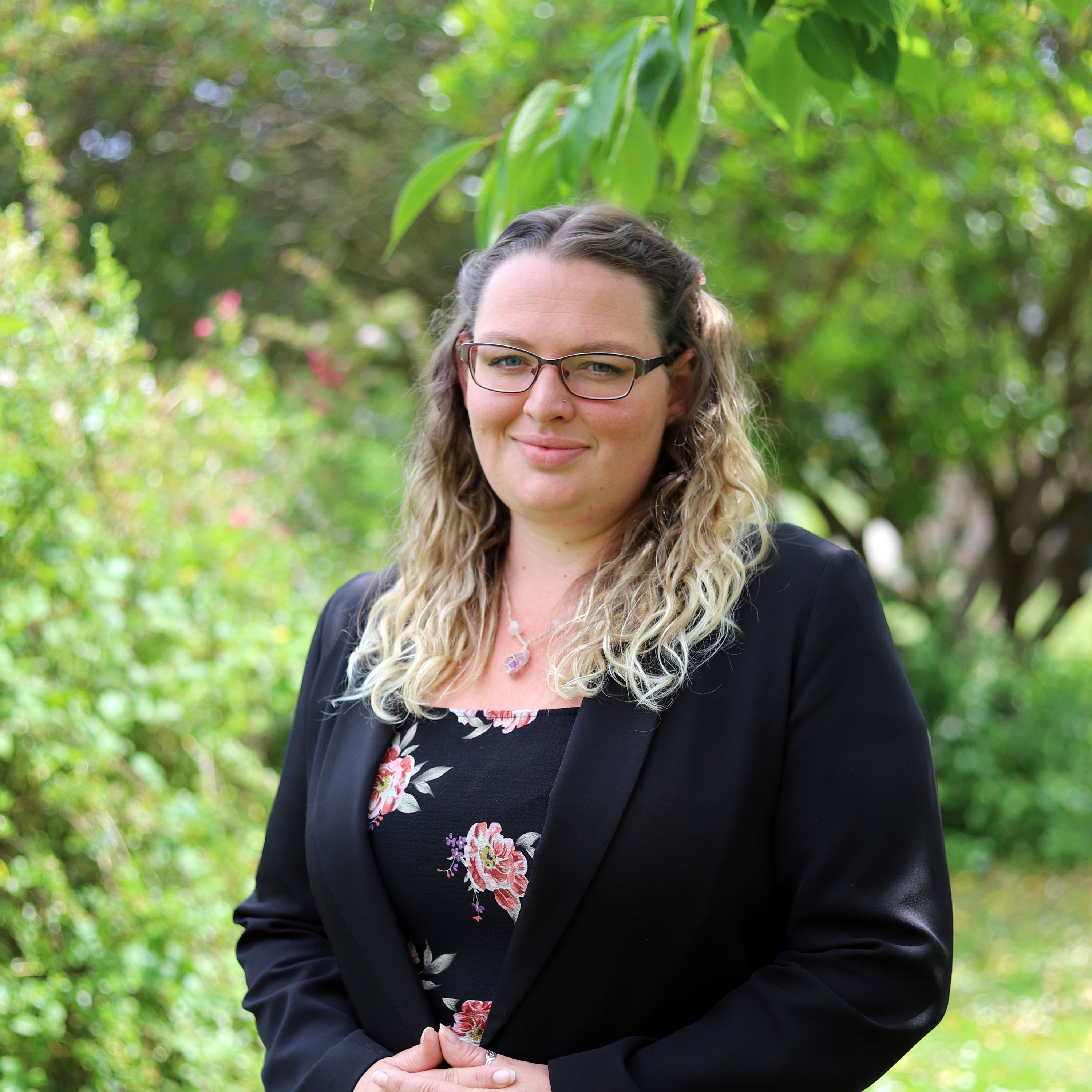 Emily Norris
HR Business Partner
Emily is an experienced HR professional who has spent her career working in the public sector; she previously worked for West Sussex County Council across a variety of areas, mostly within Children's Services and Education. She holds a B.Sc. in Psychology from the University of Chichester and completed her CIPD Level 7 in 2018 with Portsmouth University. Emily joined the Academy Trust in September 2022 and, as an HR Business Partner, provides support and guidance on a range of HR matters to the staff and leaders within our academies. She is experienced in a range of areas, from managing employee relations, to job evaluations, to managing change. Emily is passionate about fairness and equality within the workplace and has a particular interest in Neurodiversity.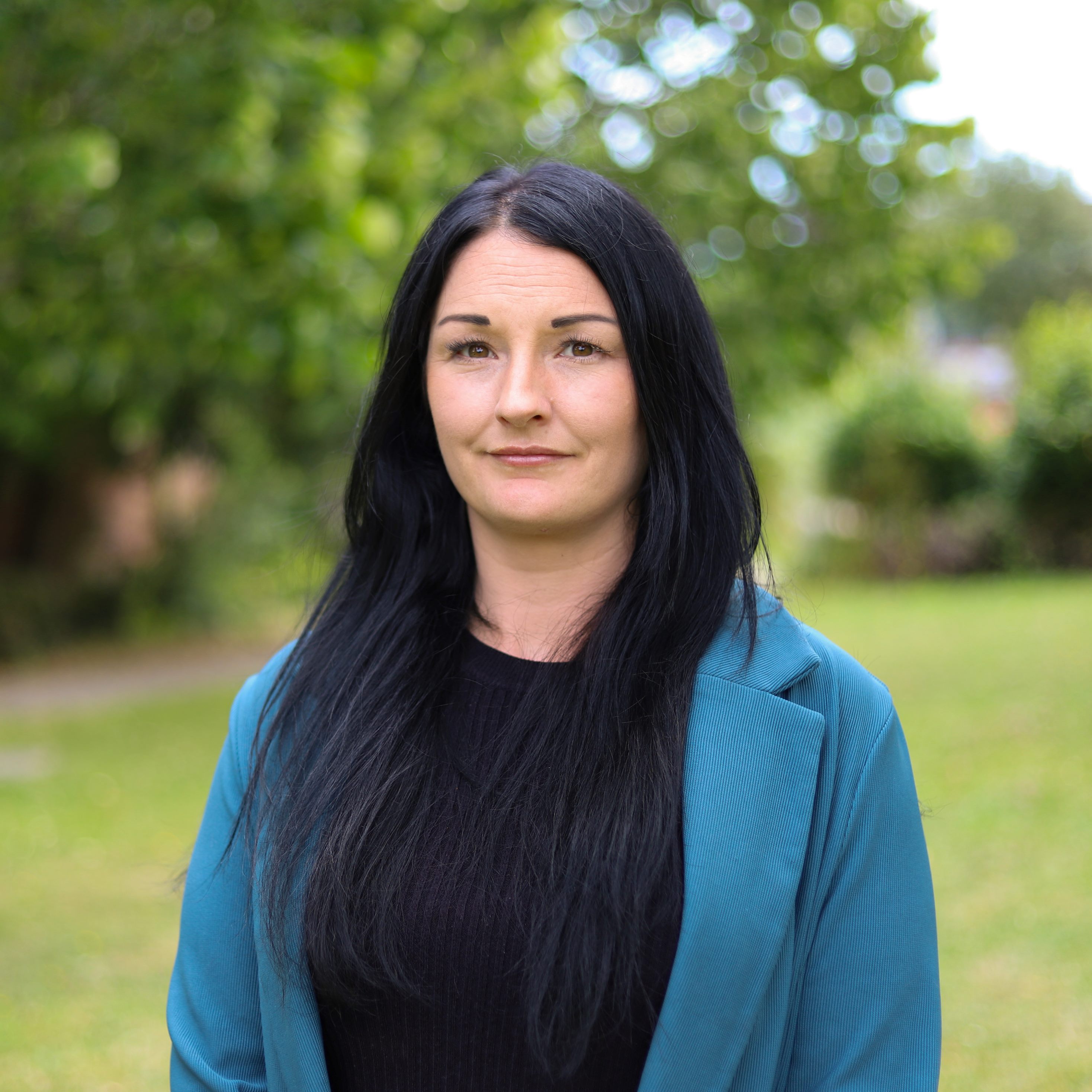 Leanne Knappett
Senior HR Systems and Pensions Administration Officer
Leanne became a valued member of the University of Chichester Multi Academy Trust in December 2022, bringing with her a wealth of experience and expertise in the fields of payroll and pensions. Leanne's dedication to staying well-informed about current legislation, coupled with her proficiency in managing various data systems, highlights her expertise in this area. Her membership as an associate of the Chartered Institute of Personnel and Development (CIPD) underscores her recognition of the synergy between technology and human resources. Her primary focus is on identifying strategic opportunities to fully utilise HR technology in enhancing our workforce's capabilities and optimising their overall performance.

Jake Whittle
HR Administrative Assistant

Teely Webb
Central Team Administrator
Teely Webb joined the University of Chichester Academy Trust as Higher Executive Officer in May 2023. As HEO, she supports the CEO, the Executive and Central Teams, and wider Trust colleagues. From her varied career, over many years within the education sector, Teely brings a deep knowledge of the profession of academic administrators, conveying significant contributions to internal and external stakeholders, to ensure the Trusts academic year goals and objectives are met in a timely manner by delivering support across the full range of policy, governance and administrative matters. Teely is aware that within the Academy Trust, effective collaboration to share information, resources and support is key. Teely holds an NVQ Level 3 in Customer Service, and is proud to be an award-winning EA, winning 'PA of the Year' in the newcomer category 2013 for the Executive PA Magazine/Hays award, and as a 'Super Achievers' PA of the Year 2014 top three finalist. She is now delighted to be a contributing member of the Central Team, and hopes to make a positive impact at work.

Jo Halfpenny
Central Team Administrator
Jo is the Central Team administrator for the Trust, having joined the Trust in June 2023. Prior to taking this role, Jo worked in a local West Sussex primary school as an Administration/Welfare Officer for over 10 years. She also has a banking background, having worked as a Personal Banking Officer for a bank for 12 years. Jo holds a BA (Hons) Business Studies Degree (specialising in Human Resource Management) from Nottingham Trent University and a Diploma in Financial Services Management from the Institute of Financial Services (London).