Ofsted Trust Review July 2017
The quality of education in the trust's schools is improving rapidly

Leadership and management have been judged good or outstanding in all schools inspected since joining the trust;

High expectations, robust challenge, strong levels of accountability and well targeted support are leading to rapid improvement in individual schools

Inspection of trust schools since September 2016 found increasingly strong progress, particularly in English and mathematics and often from starting points which are typically low

Differences between the outcomes for disadvantaged pupils and others with the same starting points are diminishing

Schools have access to expert assistance to financial and legal matters, human resources and premises management. School leaders value this effective support highly

Safeguarding has a high priority across the trust. The oversight of safeguarding in schools is strong. Arrangements for child protection are effective
Recent School Ofsted reports
Kingsham Primary School Inspection Report January 2020
Pupils are proud of their school. They enjoy learning and rise to staff's expectations of them .

Pupils behave well in class and are prompt to follow instructions. They listen well to each other and adults.

Leaders ensure that the curriculum is broad and interesting.

Children get off to a great start in Reception. The early years leader has a clear vision and has made sure the curriculum is well planned. As a result, the children are enthusiastic learners . Activities are carefully planned to build on what children know and as a result, they stay at their chosen activities and learn well .

The trust is highly ambitious for the school. Trust leaders know the school's strengths and weaknesses. Staff value the training they receive from the trust and are appreciative of the well being group.
​Court Lane Junior School Inspection Report December 2018
Pupils receive a good education"

​"Pupils learn about many interesting topics. The curriculum is rich and varied"

​"Teaching and learning are good and improving quickly. Professional development opportunities, wisely used, have helped develop teachers well"

"Governors work closely with leaders and trustees. They support and challenge leaders wisely
Court Lane Infant School Inspection November 2018
​The leadership team has maintained the good quality of education in the school since the last inspection"

"Pupils say they love coming to the school. They talk openly and enthusiastically about their learning and their enjoyment of lessons and playtime"

"Pupils described their school as 'brilliant, fantastic and fun'."

"The vast majority of parents are overwhelmingly positive about the caring and positive ethos at the school

Governors and the University of Chichester Academy Trust have an in-depth knowledge of the school's work
Berewood Primary School Ofsted Inspection Report 2017
"Outstanding leadership is a strength of the school."

"The impressive curriculum provides a wealth of opportunities that inspire pupils to learn"

"Pupils are happy and confident in the school's nurturing environment"

"Parents are hugely supportive of the school. One comment, typical of many stated: I cannot recommend this school highly enough. Above all else my child is very happy here, and is learning really well"

"The Trust assist leaders extremely well. They provide strong support and challenge that further enhances the school's effectiveness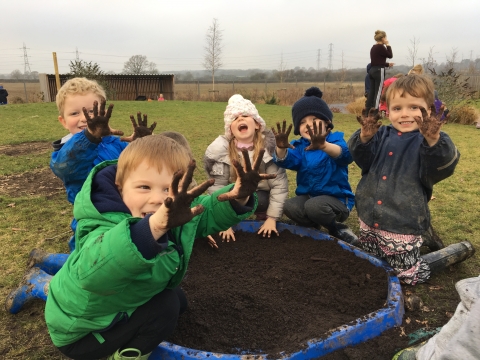 Fernhurst Primary School Ofsted Report July 2017
This is a good school"

"The quality of teaching is good and improving"

"Pupils across the school make good and improving progress and achieve well, particularly in reading and mathematics"

"Pupils behave well and are happy. They are well cared for and kept safe by adults"

"Numerous extra-curricular activities and clubs are available for pupils"

"Chichester University Academy Trust provide highly effective support and challenge to school leaders