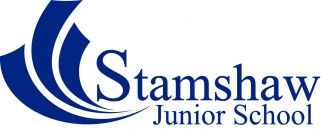 Stamshaw Junior School is located in the north western corner of Portsea Island, close to the M275 and less than 2 miles from the nearest train station. With extensive school grounds, Stamshaw Junior also benefits from being close to two large parks, and Portsmouth's main area for sporting facilities.
Children entering Stamshaw Junior School will find a world of learning opportunities to inspire their awe and wonder. We see primary education not merely as preparation for 'Big School' or as a means of passing a series of tests, but as a journey of discovery to fire the imagination, to establish a sense of self, and gain the confidence to take full part in the wider world.
Our academy at Stamshaw provides all children with an excellent education that instills in them a love of learning to take them forward joyfully in life.
Tipner Road
Portsmouth
PO2 8QH
United Kingdom
email: office@stamshaw-jun.portsmouth.sch.uk
tel: 023 9266 1045
See map: Google Maps