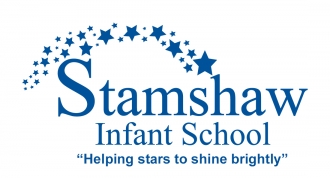 Stamshaw is a happy and friendly school where children learn with confidence in an environment where respect, happiness and creativity underpin everything we do.
We believe that children need to enjoy their learning to be successful and we wish to motivate all our pupils to learn new skills and follow their dreams and aspirations.
We hope to ignite a passion for learning which lasts a lifetime and we feel very privileged to be part of each child's education. Together we can ensure that our children grow up to be caring individuals, successful learners and fulfilled confident citizens.
North End Avenue
Portsmouth
PO2 8NW
United Kingdom
tel: 02392661192
See map: Google Maps