​

Sue Samson MBE
CEO, University of Chichester Academy Trust
Sue is responsible for the strategic development of the Trust.
Sue is a committed and experienced educationalist with her heart very firmly in the classroom. She trained as a teacher and has an MA in Education. During her career she has taught in a number of challenging schools across the phases and managed and led a wide range of educational change programmes locally, regionally and nationally. She has worked in primary, secondary, special and further education establishments as a teacher, education adviser, a management trainer and an Ofsted inspector. She has also had local and national government roles which have included School Improvement Adviser, Partnership Manager, Director of Young Peoples Learning and Director of Academies for London and the South East. Sue has also been responsible for major change programmes in the Department for Education and recently spent some time in Uganda working in a voluntary capacity, using her experience to inform educational change programmes elsewhere.
Sue Samson was awarded an MBE in the 2020 Honours List for her "outstanding contribution to education"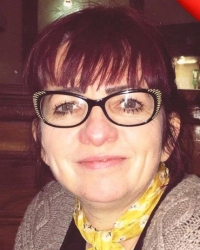 ​
Jacqui Farrell
PA to Sue Samson, CEO
Jacqui has relocated from Bristol where she most recently worked in a large Secondary School as Personal Assistant to the Heads of House and Office Manager for 15 years. Previously to that her role was Human Resources Officer within the Supercomputer Industry which spanned 12 years. Both of these roles have required high level organisational skills and a 'can do' attitude.
Education and School Improvement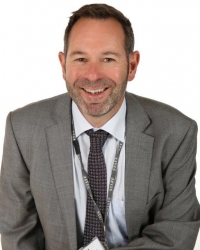 ​
James Humphries
Director of Standards and Effectiveness
University of Chichester Academy Trust
Working in education for over 25 years, James has spent his career in a wide range of challenging urban settings. He has experience as a subject leader for English and as a curriculum adviser in a local authority. His senior leadership has focused on the curriculum as Assistant Headteacher and Deputy Headteacher, with staff development around teaching and learning as a particular strength. Before joining the Trust, James had two Headships, one of a large inner-city secondary school and another as an interim Head in a special school.

Alan Coombs
Trust Administrator
University of Chichester Academy Trust
Alan recently took redundancy from a local District Council where he worked as a Senior Benefits Officer within the Revenues division for 13 years. Before this he had a similar role with a neighbouring Council for a 15 year period, where he was responsible for managing teams engaging in the collection of local taxation (Council Tax) and the assessment of Housing Benefit.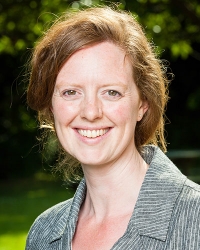 ​
Sam Parkes
School Improvement Specialist - Mathematics
University of Chichester
Sam teaches on the primary undergraduate and postgraduate programmes, contributes to secondary subject knowledge enhancement courses and designs and delivers masters-level programmes in mathematics. Previously a mathematics leader and assistant head teacher, Sam has undertaken CPD with a number of schools focusing on topics such as: mathematical reasoning; questioning; developing good quality mathematical activities within an investigative approach; working with parents; curriculum delivery; and AfL. Her research interests lie in the field of collaborative professional development, leading and managing sustainable change and developing an effective school culture in mathematics.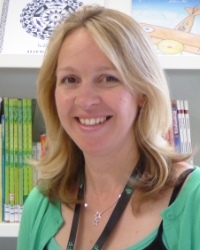 ​
Kirstie Hewett
School Improvement Specialist - English
University of Chichester
Following twenty years' experience as a Primary school teacher Kirstie joined the University's English team, teaching on both the undergraduate and postgraduate programmes. Previously a Deputy Head and Co-Head teacher, Kirstie has a BEd (Hons) in English and an MA (Ed) in Leadership and Management as well as the NPQH and National Award for Special Needs Co-ordinators. Her research interests lie in the field of the leadership and management of change and in developing outstanding leadership of and learning in English throughout the Primary phase. She has recently led CPD focusing on all aspects of English including Guided Reading, Talk For Writing, raising attainment in Phonics and developing middle leadership.
Also working with the Academy Trust's School Improvement team
Our Academy Improvement Partners
Bruce Waelend
Joy Considine
Marie Heinst
Liz Bowes
Kevin Parfoot
Julie Turvey
Professional Services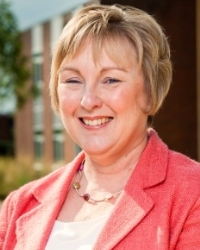 ​
Helen Turner
Director of Financial and Commercial Services
Helen Turner is an experienced finance director and qualified ICAEW accountant with significant experience in the education and not-for-profit sector. She was Deputy CEO, Finance Director and Company Secretary at the Campaign to Protect Rural England for seven years, and was previously a senior finance professional within the education sector. Helen's work has included providing financial advice on organisational restructuring and leading on key governance issues, and she became an examination marker for the ICAEW Diploma in Charity Accounts as a result of her interest in enhancing skills within the not-for-profit sector.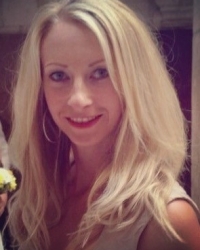 ​
Aksana Trifonos
Financial Controller
Aksana Trifonos is an ACCA qualified accountant who has worked in variety of roles demonstrating strong financial understanding with increasing responsibilities in private practice of accountants, private companies, and charity sector. A track record of achievement and recognition has been built on strong academic success, varied experience, and self-motivation. She has worked at one of the largest accountancy practices in West Sussex MHA Carpenter Box Limited where she gained her experience in the tax advisory team, audit and assurance services, as well as business services group. ​ Aksana also is a co-opted governor at Georgian Gardens Primary School in Rustington.