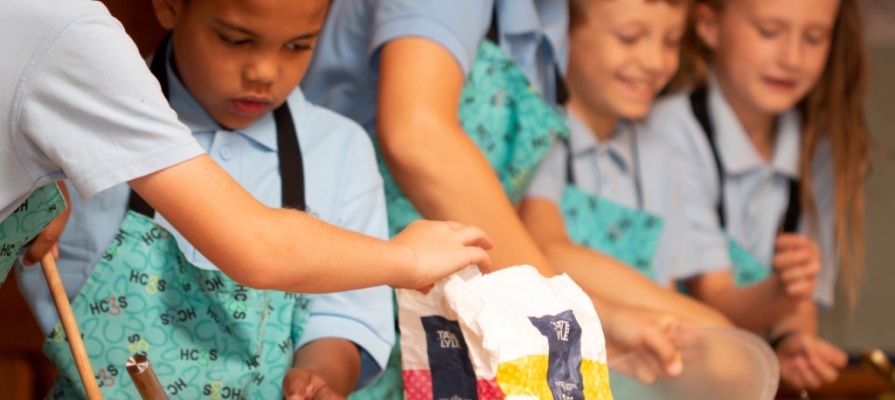 The University of Chichester Academy Trust School Direct Partnership provides an exciting opportunity for you to develop as a teacher within a Trust whose mission is 'to create a vibrant, inclusive and aspirational family of academies, transforming life chances for pupils through excellent teaching and learning'.
The Trust has schools in West Sussex, Portsmouth and Hampshire of different sizes and types and you will get the opportunity to visit many of them during your programme of training.
The Trust's sponsor and School Direct partner, The University of Chichester, has a rich history of training and educating teachers. The Trust's close link with the University brings opportunities for trainees to learn within schools alongside practicing teachers and also to make full use of the University facilities and resources.
Our School Direct training programme is delivered by both high quality teachers in our schools and experienced lecturers in the University who all teach and undertake educational research thus it provides a strong blend of practical application supported by academic rigour.
The academic award of Postgraduate Certificate in Education (PGCE Masters level) recognises and celebrates your development as a reflective practitioner at the forefront of your discipline, and provides you with pathways to both employment and further study.
Academies within the Trust Partnership have a longstanding commitment to supporting trainees. School-based mentors, who have all been trained by the University, will support you to achieve your potential.
If you have any queries please contact us at: unicatschooldirect@chi.ac.uk
For the recommendation of QTS, all trainees are formally assessed in 2 consecutive Key Stages:
Primary (5-11) - Key Stage 1 and Key Stage 2
Secondary (11-16) - Key Stage 3 and Key Stage 4
During the School Direct year, you will spend the majority of your time in one of the Trust's academies where you are part of the school community and are introduced to the practice of teaching in a structured way, with appropriate support from an experienced mentor and other colleagues who will support your professional development.
In addition, you will spend at least half a term in another of the Trust's academies; this is usually in the second half of the spring term.
You will also have the opportunity to spend time in other academies across the Trust each of which offers a distinct learning environment.
A number of factors are taken into account when organising your placement schools including location and your specific development needs.
Feedback from School Direct trainee's
"A little over 18 months ago I applied for the position of Cover Supervisor at Mill Chase Academy and within a few months I was spending a large proportion of time in the PE department which confirmed my ambition to teach PE. I was offered places on a number of courses but the decision was not a difficult one. Having been at the school a year, understanding what the school stands for, working with the staff and getting to know the students it was too good an opportunity to turn down".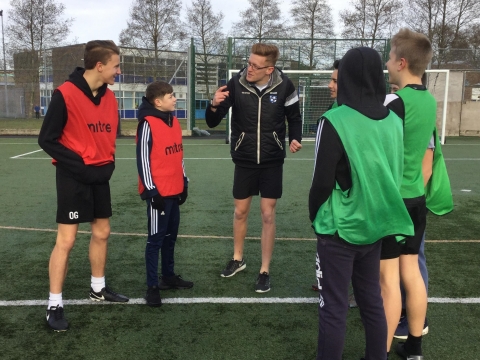 David - Secondary Physical Education trainee
"Not only do I get to work with incredible teachers, I get to learn from them every day."
"One of the many great things about School Direct is how much time you spend in school. School Direct offers extensive school-based training mixed in with university trainings days. Knowing that I can seek help and guidance from not only the PE department but all members of staff is comforting. I have built a wonderful relationship with my mentor. The time and the effort he puts into helping me to develop as a teacher is unparalleled.
September was a little over 4 months ago, but I have come so far in this short period of time. I have learnt a great deal about myself as a person, myself as a teacher but also the role of a teacher and everything that comes with it. It is remarkable how much more confident you feel in such a short space of time."
"I have worked as a teaching assistant for many years with the hope of becoming a teacher one day. I was working in a Trust school prior to applying for School Direct and chose this route because I wanted to stay within my school setting. With a term completed, I feel I have grown as a teacher and the course is everything I hoped it would be. Having the opportunity to teach in both Key Stages, experience life in EYFS, a special school and a secondary school has been very important. This experience has cemented my thoughts of becoming an EYFS/KS1 teacher. I have received a great deal of support and have a fantastic support network around me. I am looking forward to my next placement in March in another Trust school and am excited to become a fully qualified teacher in the coming months!"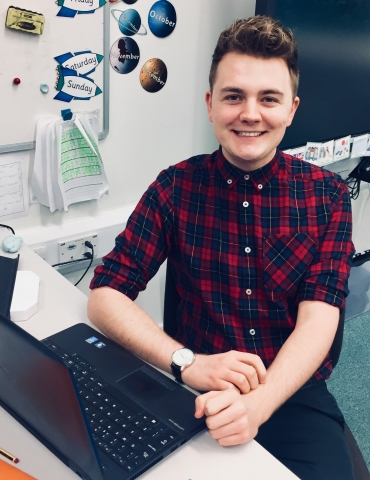 Scott - Primary Trainee